How to Reduce Cooling Costs during Phoenix Summers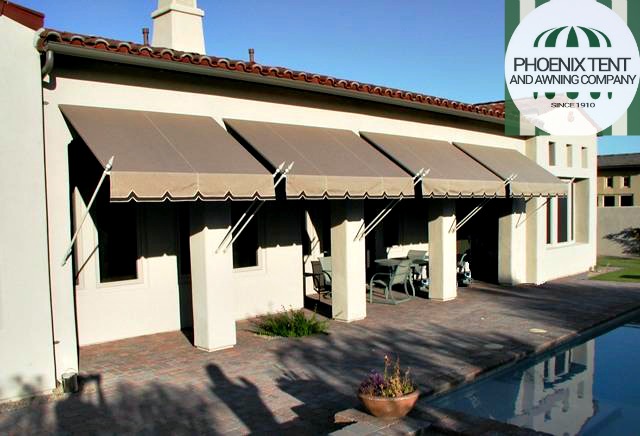 Air conditioning units in Phoenix, Arizona are remarkable machines, yet we often only think of them when they become less efficient, slow down or completely stop functioning.  Unfortunately, many A/C problems often seem to happen on the hottest day of the summer. With high temperatures lasting over half the year, how can Valley residents keep their A/C units energy efficient and truly reduce cooling bills in their homes and business during the Phoenix summer?
Get Your A/C Unit Tuned 
Air conditioning companies often run specials right before their prime season to help you save money and make sure your unit is ready for triple-digit heat. Take advantage of their specials and get your A/C unit tuned to ensure it is performing at peak efficiency before the hottest day of the year.
Install Energy-Efficient Windows/Doors
The main idea here is to keep hot air out and cool air in. Older homes or businesses are likely to have leaks around the framing, allowing hot air to seep in and cause your A/C to work even harder to maintain a set temperature. Dual-paned glass windows provide a double layer of protection keeping warmer air where it belongs.
Install Window Awnings
It's well known that heat gain through glass windows and doors in homes contributes to higher cooling energy costs. It makes sense then, that if you can block the intense Arizona sun before it has a chance to heat glass surfaces you can reduce heat gain and lower cooling costs. Window awnings do just that and can actually reduce heat gain on glass surfaces by as much as 77 percent. According to a recent study, awnings can reduce annual cooling energy by more than 52 percent compared to homes with completely unshaded windows.
Consider Installing Retractable Awnings and Patio Shades

The convenience of retractable awnings and patio shades is to provide shade and cooling relief when you want it and an open, unobstructed view when you don't.  This option allows you to embrace the sunlight during cooler months and times of day when you don't need extra shade, while still reducing energy costs by shading your patio and homes interior when needed. Retractable awnings and patio shades can either be operated manually or motorized with remote controls with sun and wind sensors for hands-free operation.
There are many shade options available on the market, including mature trees, awnings, patio shades and energy efficient construction materials for windows and doors. The choice is yours to select those options which work best to protect your home or business.
For more than 100 years, Phoenix Tent and Awning Company has provided quality shade solutions to homes and business in Phoenix, Scottsdale and the entire Valley of the Sun. We stand behind our products and are proud to have created cooler spaces in one of the hottest cities in the U.S. Call 602.254.6061 to ask product questions, or to schedule your free on-site consultation with us!
_____________________________________________________________________________
Editor's Note: Phoenix Tent and Awning only provides shade products such as shade canopies, patio shades, window awnings and retractable awning options. If you need assistance with A/C tune up or installation of energy-efficient windows or doors, please contact a licensed contractor in the appropriate industry.